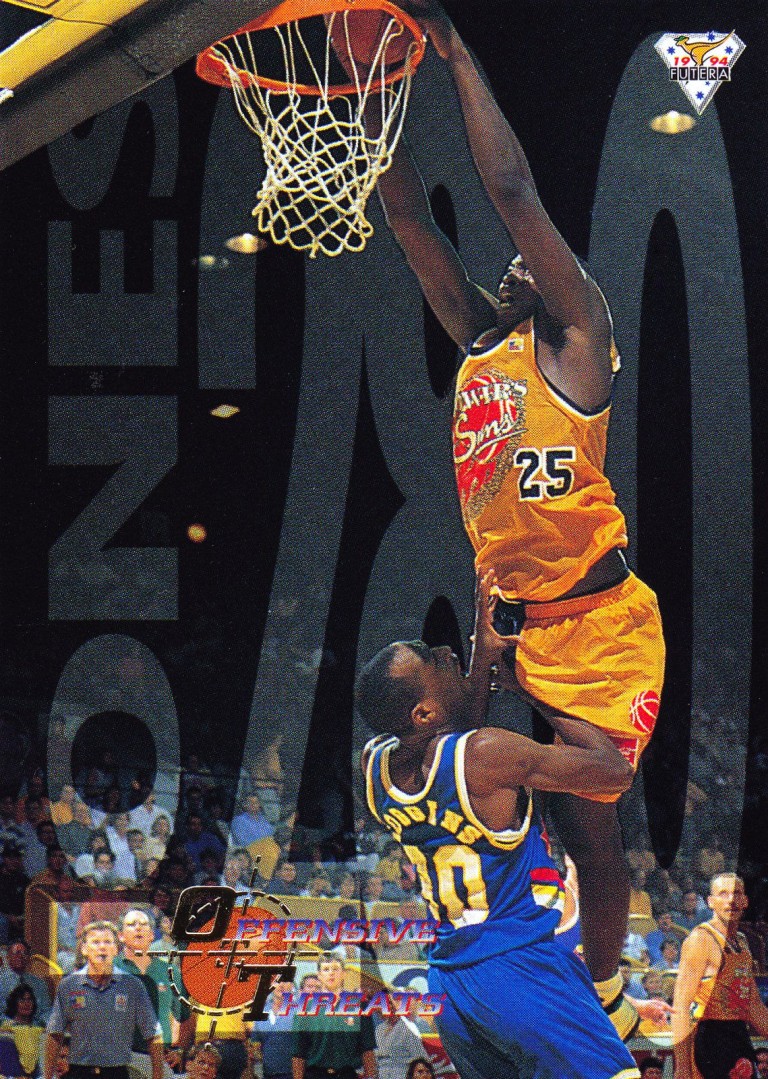 The Townsville Suns' first game at the Townsville Entertainment and Convention Centre was a memorable one.
It was a 1993 preseason fixture against the Brisbane Bullets that featured Ricky Jones dunking on Leroy Loggins and a mid-match evacuation caused by fans smoking in the toilets and setting off the fire alarm.
Rodney Anderson was watching that game in his role as the team's assistant courtside announcer. He'd go on to work as a DJ, game-night entertainment manager, development coach and assistant coach for the club, which became known as the Crocodiles in 1998, over the next 22 years.
Last season was Anderson's first with no formal involvement with the team, and thus his first as a Crocs season-ticket holder. Given the announcement earlier this month that Townsville will not compete in 2016-17 and will hand its licence back to the NBL, it might've been his last chance to support the club.
"It's actually a really weird feeling," Anderson said of the Crocs folding. "It feels like it's sort of been coming on for the last couple of years and I've sort of been waiting for it to happen, but at the same time not wanting it to happen. It didn't really set in until I saw Mitch Norton sign with the Illawarra Hawks."
Anderson's family was involved with the Suns from 1986, before their entry to the NBL, filling roles over the years on the score bench and in the office. His father Percy, who worked as the commissioner at games, was awarded Club Person of the Year in 1995. His mother Esther won that honour twice, for 2004-05 and 2010-11, and Rodney himself received the award for 2007-08.
It was announced last week that Townsville native Norton, the former Crocs captain who helped out at the club as a child, had agreed to a two-year contract with the Hawks. It was a signal that, after some previous scares, the Crocs had finally folded.
The club became community-based in 2013 after Barrier Reef Basketball returned its licence to the league, and in 2015 it went into voluntary administration.
"You could kind of see the writing on the wall, so I was sort of preparing myself," Anderson said.
"When Barrier Reef Basketball first handed their licence in to the NBL, that was a massive shock, I never, ever saw that day coming. That was devastating, like a family member had passed."
Townsville once set the league-wide benchmark for off-court success.
Anderson recalled seeing Nick Marvin, the managing director of the Perth Wildcats, at the Townsville office picking former Crocs CEO Barry Gibson's brain about how to run a club. In recent years, as the Wildcats regularly drew five-figure crowds to Perth Arena, Townsville had been running raffles and sausage sizzles as part of its survival efforts.
"It had been really hard to watch them struggle, knowing where they've been," Anderson said.
On the floor, the Suns and Crocs never won a championship in their 24 NBL seasons, but they nevertheless had memorable achievements.
They introduced players such as Ricky Jones, Brad Newley, Peter Crawford and Corey Williams to the league, were the first national sports team in Townsville, and sold out their first 69 games at the Townsville Entertainment and Convention Centre.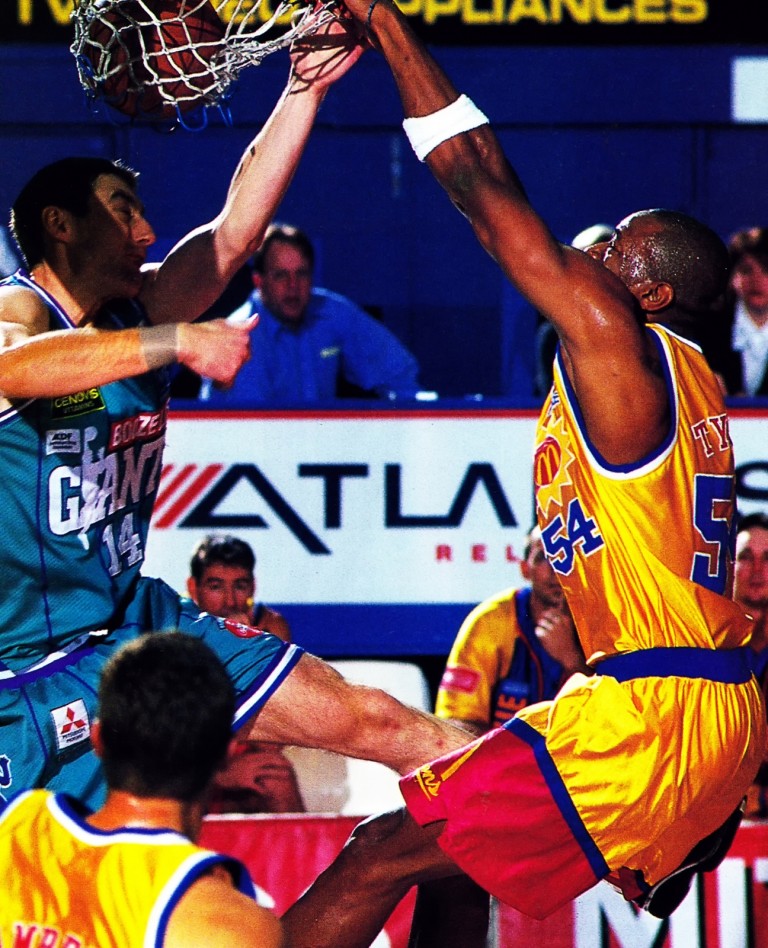 The 1997 season sticks in Anderson's mind. It could have been the Suns' inaugural playoff year, but Clarence Tyson (who averaged 22 points and 13.7 rebounds that season) got injured and Townsville lost its final six games, finishing one win behind the last playoff team.
In 2001, Rob Rose hit a buzzer-beater to defeat the Sydney Kings, another moment Anderson will never forget.
"A lot of Crocs fans just call it 'The Shot,' just like Jordan's shot over Ehlo."
That 2000-01 season featured the team's sole grand final appearance, a 2-1 series loss to the Wollongong Hawks in which the Crocs lost the decider by three points on their home floor.
Despite finishing seventh last season, that team provided some bright spots, including Nick Kay's game-winning dunk against the Adelaide 36ers.
The Crocodiles' closure means no more of those memories will be made, but it could also have an influence on upcoming basketballers in the Townsville region.
"I worry about the pathway for the junior basketballers now," said Anderson, a junior basketball coach and the head coach of the QBL's Townsville Heat. "I see so much talent here. Townsville Basketball has just gone through a situation where we've had more gold medals than we've ever won before, and now all of a sudden our pathway is cut off for our men's."
Anderson, whose 10-year-old son had Crocs aspirations, is concerned local kids will have to leave Townsville to pursue their basketball dreams. They won't be able to copy the likes of Norton, Michael Cedar and Kelvin Robertson in playing for their hometown NBL club.
But that's assuming that the Crocodiles won't return to the league someday. It's possible they will—one quarter of the NBL's current teams was revived after being defunct for multiple seasons, though in bigger cities than Townsville. Anderson doesn't think the team will be back.
"I honestly don't think it will ever happen," he said. "And that's pretty sad."