Daniel Kickert
Entrance into the 50/40/90 club is incredibly hard to come by, and unlike many clubs, showing up with two attractive blondes on your shoulder doesn't gain you instant access.
No NBL player has ever achieved such a feat, but Melbourne's Daniel Kickert came damn close this season.
Kickert did reach the required splits, finishing the season with superb figures of 52.5/47.2/90.5. However, he fell four made free throws short of the minimum requirements asked of by the basketball history gatekeepers.
Kicks fell JUST shy of making the 50/40/90 club.

But what a terrific achievement to come so close. #WeAreMelbourne pic.twitter.com/PBJENNKH66

— CTI Melbourne United (@MelbUnitedHQ) February 15, 2016
United's decision to rest Kickert in the first of Melbourne's two Round 19 clashes with New Zealand didn't help his cause, and he didn't get to the line at all during the regular season finale.
Kickert was a shoe in to finish above 40% from deep, and faced little genuine danger of dipping below 50% from the field.
It was at the free throw line where Kickert really toyed with the required percentage, dipping to 89.8% with two weeks remaining in the regular season.
We know how it ends from here, as the United captain finished the season at 90.5%, only to fall short of history books on a technicality.
It was an impressive shooting tear from Kickert and will be remembered by many, even if it won't technically 'go down in history'.
Townsville Crocodiles
Townsville defeated both Cairns and Sydney this week, and the fact that they finished the season just six games under .500 speaks wonders of the Crocs' playing group and coaching staff.
Consisting almost entirely of young talent, the inexperienced Crocs were widely tipped to struggle every single night.
Instead, they brought a certain edge to most of their matches, and for the most part competed like their lives depended on it. To a certain extent, their professional lives did depend on it.
The 'us against the world' mentality is a wonderfully powerful thing, but it usually only lasts for a week or so. For Shawn Dennis to stretch it out over an an entire season, and keep his guys fighting through tough circumstances is a credit to his coaching and motivational abilities.
Jumping back to this week's action and Townsville began Round 19 by schooling Cairns 85-68, before finishing the season in style with a 126-123 overtime victory against Sydney.
While the league's top two teams rested their big guns and just about conceding defeat, it was the bottom two sides that featured in this week's most entertaining contest.
Jordair Jett
In the final moments of Townsville's clash with Sydney – the season finale for both teams – Jordair Jett skyrocketed out of nowhere and spiked a Rhys Carter layup attempt into oblivion.
It was a play that summed up both the inspirational and somewhat surprising hustle which underlined Townsville's season, and the bitter disappointment which came to define Sydney's campaign.
New Zealand Breakers
Just three weeks ago, New Zealand appeared to have finally kicked the bucket. They were digging their own grave while Adelaide piled on dirt, before the Breakers and Sixers swapped roles and the Kiwis lived to die another day.
The Breakers lost six consecutive games before remembering that they're the most successful team of this decade and rattling off six straight – including two wins over Melbourne this past week – to once again qualify for the playoffs.
Two weeks ago, many of us thought we'd see an oddly Breaker-less playoffs.
We should've known better.
LOSERS
Adelaide 36ers
For the second season in a row, the 36ers charged through the final stage of the regular season, only to shoot themselves in the foot and/or face at the finish line and allow New Zealand to dispose of the body.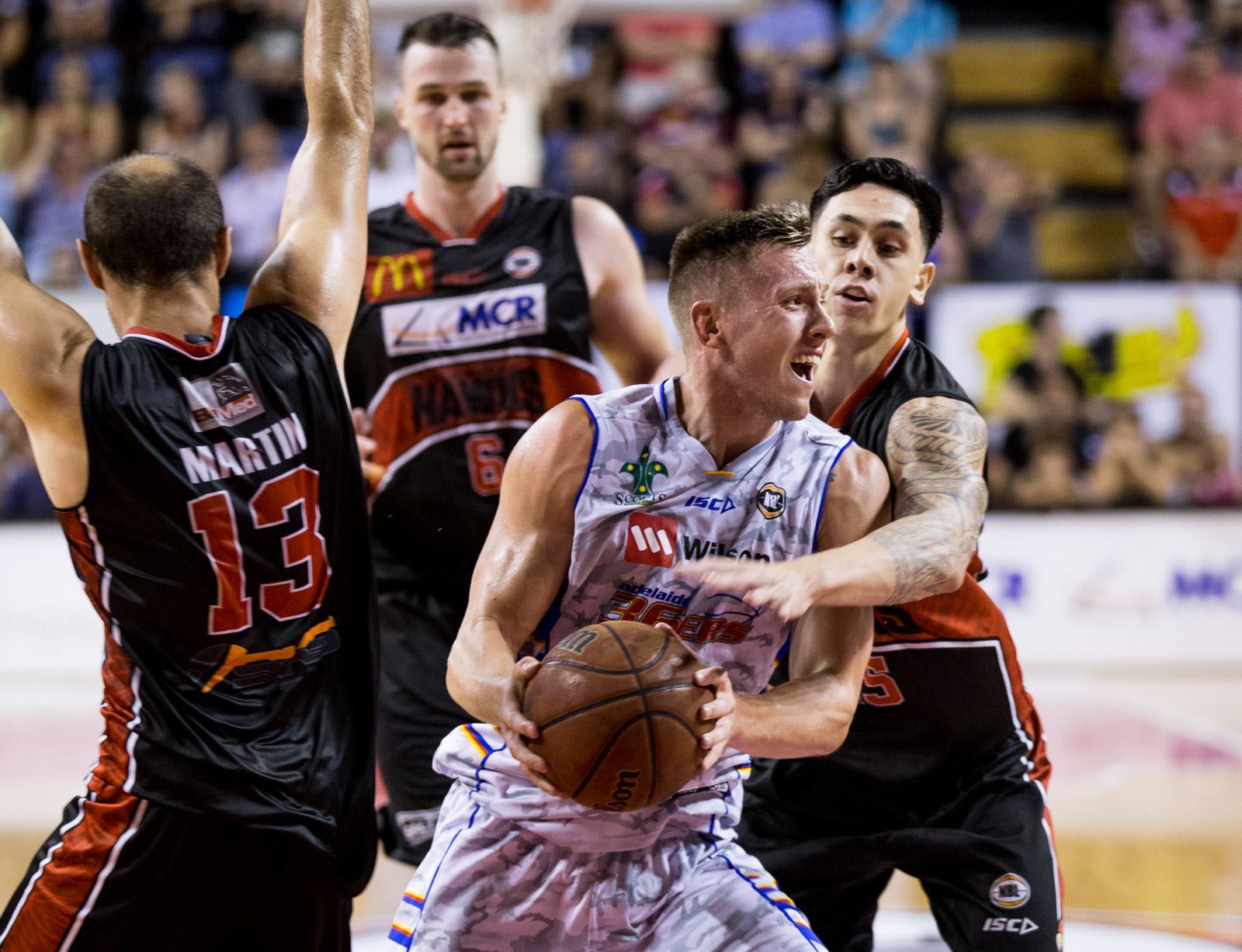 Last year the 36ers rattled off a staggering 10 game winning streak to finish the regular season, only for the Breakers to accompany a bulk shipment of brooms across the Tasman and immediately sweep the 36ers out of the playoffs.
This year Adelaide experienced a euphoric, late season, Jerome Randle-fuelled six game winning streak as Adelaide Arena consistently reached capacity for the first time since the early 2000s.
To make the occasion all the more joyous, their fiercest competition for the fourth and final spot – those pesky New Zealand Breakers – temporarily lost their bearings and lost six straight.
Riding a wave of emotion, which only intensified when Randle suffered a seemingly serious injury, Adelaide had the chance to secure a playoff spot three games out from the end of the regular season.
Yet they missed out entirely.
The league's best player, and Adelaide's brightest star since the Maher/Farley era, sadly won't feature feature in the playoffs. It's a monumental shame for fans all around the country.
Here's hoping we haven't seen the last of the nuclear ball of energy that is Jerome Randle.