When Daniel Kickert appeared in a Chemist Warehouse advertisement released in February, he continued a rich tradition of NBL players featuring in commercials.
Never mind that the ad became outdated within two months when Kickert joined the Brisbane Bullets—it was nevertheless an addition to the catalogue of commercials with NBL player involvement. And in recent years, additions have been rare.
There are many worthwhile offerings from the past though, and a selection of them has been assembled below.
These are predominantly commercials featuring NBL players promoting something other than the league or their team. Foreign and NBA-focused ads involving former NBL guys have been omitted, meaning there's no Patty Mills, Luc Longley or Acie Earl.
Pickup basketball in a weird place
In what looks the most expensive of all the commercials listed here, the Sydney Kings play pickup in a warehouse equipped with an improvised change room and decrepit backboard. Their rehydration technique is questionable.
Conserve and a pun
Without giving too much away, Lanard Copeland loved a good jam.
A cool treat presented by CJ Bruton
Before he went to junior college in the States and was selected in the second round of the 1997 NBA draft, CJ Bruton spent the 1994 season with the Perth Wildcats. That stint saw him hit a half-court banker with his first NBL shot and exuberantly promote flavoured milk, though not simultaneously.
This wasn't a one-off. Eric Watterson also made an appearance for Ezy Plus, alongside an improbably full bag of chips.
Stars sell chicken
Unlike most takeaway chicken commercials, this one features three Hall of Famers—Ricky Grace, Scott Fisher and Andrew Vlahov—as well as six-time NBL champion CJ Bruton.
A fourth Hall of Famer in James Crawford was called on to endorse Chicken Treat's Saturday special.
A succinct Ricky Grace
Grace's delivery in this shoes ad suggests he deserved more than two words of dialogue.
Not merely good
The combination of beer and basketball never made for particularly innovative print advertising. However, like sex, the generous use of "super" really does sell.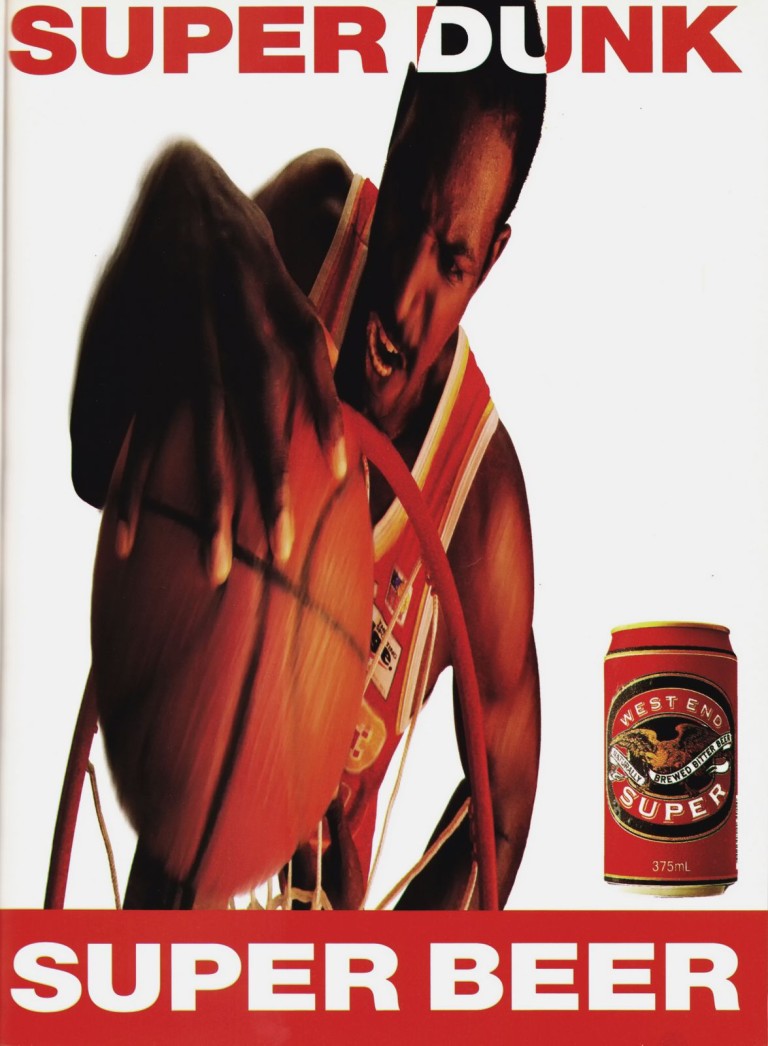 For examples of other classics, check these out.
Dave Simmons and the licenced range 
The NBL recently announced that Mitchell & Ness—whose products are outstanding—has been appointed the league's official on- and off-court apparel partner.
Go back about 25 years and it was Fiddes Sport supplying team apparel, as modelled by Simmons:
Rewarding baked beans
Heinz's relationship with brash, blond Australian sporting legends is well documented.
Here, Shane Heal is seen shooting and dunking with his non-preferred hand to promote the Heinz "Super Shotz" NBL competition.
Kudos to the Heinz marketing department for combining key elements from the previous two advertisements, namely the word "super" and a custom Fiddes jersey.
D-Mac's imperfect set shot
Darryl McDonald doesn't have to contend with goofy dialogue or aesthetics in this ad from his North Melbourne Giants days, but it looks like he'd be unfazed if he did.
Roller skates and basketball
The snippet of a Greg Hubbard layup, while incongruous, qualifies this ad for the list.
Wollongong looks like a blast.
Bruce Bolden's card
At your next initial meeting with a prospective client, or better yet, any person you are seeking to impress, please present them with a random basketball card accompanied by the tagline below.
Not confident it'll work? Drop a Doug Peacock on 'em.
The top Australian basketball player's car
Andrew Gaze overcomes the music cutting out and his own bemusement from the headlight warning with a strong finish. The jacket over the shoulder, the A-OK gesture and the valet parking all say success. Fittingly, it wasn't his last commercial.
The no-look shot
Gaze's devil-may-care shot is the standout, but his Australia jersey—with a design akin to what the Atlanta Hawks wore in the '80s—and the flimsy hoop are worth noting.
Sydney Olympics alternate ending
Gary Payton and the US never got the chance to face Gaze and the Boomers at the 2000 Olympics. Perhaps it would've gone like this:
Neat laces and straight-up defence
Technically there are no players involved, but it should be mentioned that the NBL once had its own line of shoes: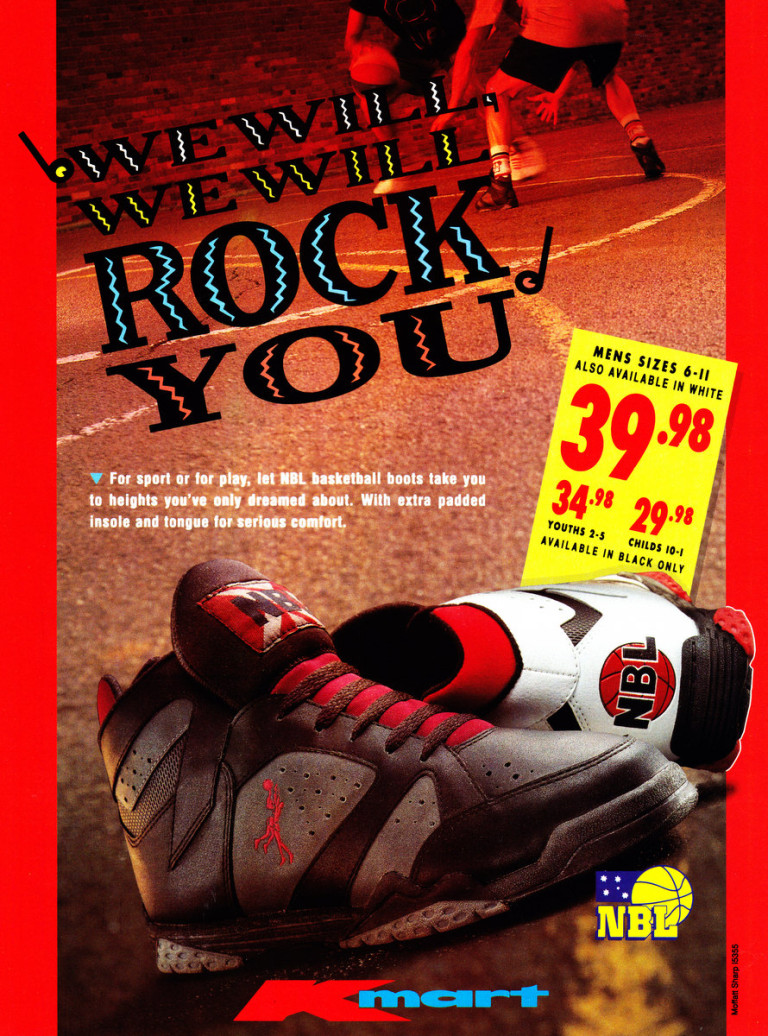 Possibly inspired by the Air Jordan VII…