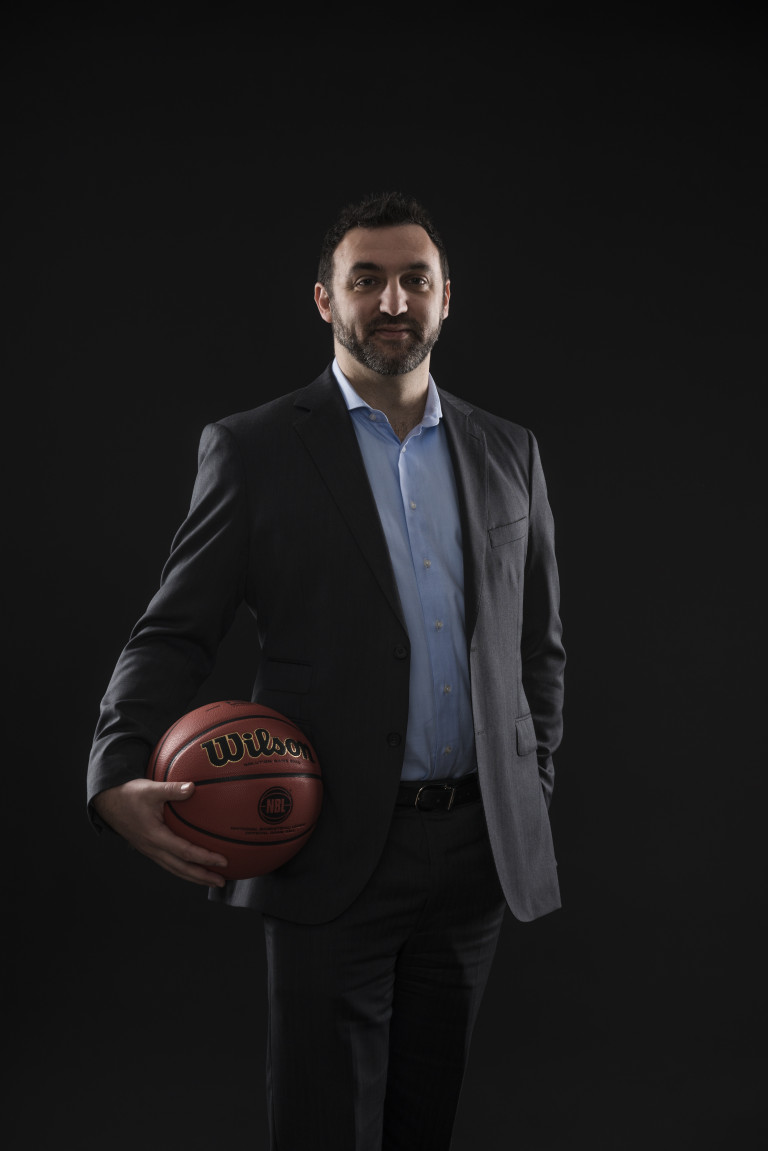 NBL General Manager Jeremy Loeliger. Photo courtesy of nbl.com.au
The reference in a media release last month to NBL player salaries being made public was brief enough to allow optimistic presumption.
"Salaries publicly disclosed," said one of the bullet points in the announcement of changes to the league's salary and contract rules.
That was the extent of the info provided on the issue, and one conclusion that could be taken from that three-word revelation was fans would be able to find out what each specific player was earning.
The league and the Australian Basketballers' Association hadn't agreed to the specifics of the salary disclosure arrangement at the time of that release, but they have now.
NBL player salaries will be publicly accessible next season, but with a notable limitation for fans: names will be withheld from the information available to the public.
A team-by-team listing of what each player is paid will be disclosed, but player names won't appear next to the dollar figures. Everyone's assigned player value, determined by a committee, will also be shown. That player value is what counts towards the soft salary cap of $1.1 million.
Players will be able to find out what other players are earning to help with contract negotiations, but they'll have to go through the ABA for that information, which will come from a secure database.
That means players get more information to be used in contract talks, and there's accountability around the league, but exactly what they're getting paid won't be known to the world.
"That provides the best of both worlds from the playing perspective, and we couldn't be happier with that result in a general sense," ABA chief officer Jacob Holmes told Downtown.
The NBL was interested in instituting the policy for ensuring the legitimacy of transactions around the league.
"The rationale for public disclosure was to try and ensure transparency and thereby prevent any sham contracting," NBL general manager Jeremy Loeliger said.
Though names will be withheld, there's a safeguard against underhanded payments that Loeliger said will be as effective for that purpose as publishing all names would be.
If the player value is anything more than 15 percent greater than the player's contract value—if he seems significantly underpaid, in other words—then that player's name will be publicly disclosed.
The idea is that accepting undisclosed payments would be discouraged by that prospect. Players would have to explain why they are being paid so much less than their assigned value and risk reducing their market value for future contract negotiations.
The policy means fans will be able to determine how much each team is spending on players and the amount each club contributes to the salary equalisation subsidy—information that increases the accountability of the teams. Only player earnings for the current season will be shown, meaning the future salaries of those on multi-year deals won't be displayed.
Some players' salaries could be identifiable when presented alongside their teammate's earnings, but there will still be ambiguity that encourages fans to match each salary to a player as best they can. That could become a speculative preseason ritual for NBL followers in the manner of guessing who'll be the first import fired.
And player salaries—even if they're anonymous—are information, a rare commodity for NBL supporters relative to what NBA fans get. NBL fans aren't provided the benefit of SportVU tracking data, advanced metrics such as team lineup stats or comprehensive attendance figures.
But while fans' understanding of what's going on in the league will improve, withholding names means the NBL fan experience won't replicate that of the NBA when it comes to player earnings.
The collective bargaining agreement between the NBA and the National Basketball Players Association stipulates that financial terms of player contracts cannot be disclosed to the media, but databases of player earnings are nevertheless available to fans on sites including ESPN.com and Basketball-Reference.com.
Figures ranging from what Bryant Reeves was paid for the 1999-00 season ($8,666,000) to how much the Chicago Bulls have committed to Jimmy Butler in 2018-19 ($18,690,000) are easy to find.
That kind of info helps fuel criticism of general managers and consternation about a team's cap space—common elements of NBA coverage and discussions which encourage fan engagement with the league.
Loeliger said the NBL has taken into account that the public seems to want to know player salaries, but that wasn't the motivation behind the disclosure policy.
"It was a by-product. We didn't say, 'Right, we want to disclose player salaries so that the fans have something else to talk about,'" he said.
"We just wanted to make sure that people were doing deals that they were comfortable doing in public."
Withholding names means NBL followers won't get that full NBA experience, but the players have a justification for identity ambiguity.
"Some of our players have raised some concerns about privacy information, about the potential of the information being used in a negative sense by some of the general public," Holmes told Downtown earlier this month, before the policy details were final.
"There hasn't been a bulk playing group saying that, but there has been some individual concerns raised, and I think they're very warranted."
Concerns are understandable because, in addition to any "it's none of your business" arguments, providing fans and media with the knowledge of a player's salary invites mocking and resentment should that player falter—a downside to a more engaged and informed public. And then there are the unwanted nightclub companions Andrew Bogut alluded to in a 2014 interview.
The salary figures displayed won't include the permitted playoff bonuses for players—effectively 3.5 percent for making the semi-final and another 3.5 percent for making the grand final. "Other than that, essentially everything is in," Loeliger said of what counts towards the publicly disclosed dollar amount.
The salary information will be available on a website just prior to or upon the beginning of the 2016-17 season.
That's when fans will get to see what players are earning, just with a chunk of anonymity that wasn't afforded to Bryant Reeves.