Drake U'u grew up a Sacramento Kings fan.
He fell in love with basketball watching the Chris Webber-era Kings win ball games; a local kid cheering from the nose-bleeds at ARCO Arena.
Today, U'u is working among his idols as the newest member of Sacramento's front office, having recently accepted the role as Manager of Player Development.
The 12-year-old in him can't quite believe it.
"I still pinch myself," U'u told Downtown last week. "The one thing I will say is that I go to work every single day and I love my job."
At the conclusion of last season, U'u decided to opt out of his NBL contract with the Perth Wildcats and part ways with the club with whom he had played the previous two seasons.
It was a difficult decision and one that led to a period of uncertainty upon returning to the U.S.
"When I came back from Australia I was kind of up in the air in terms of what I was going to do," U'u said. "I started working a sales job in San Francisco, making calls and trying to sell software over the phone. It wasn't glamorous at all."
That all changed, however, thanks to 'Six Degrees of Vlade Divac'.
U'u sought out a buddy who has been pretty close to Vlade over the years and asked him to put in a good word.  Vlade, of course, is the Kings' current Vice President of Basketball Operations and General Manager.
"I've always been interested in working in the front office so if he needs someone to have as an intern, I'd really like to shadow him and kind of get some insights as to what it would be like in an NBA front office," U'u told his friend.
Two months later, somewhat out of the blue, Vlade's assistant called to request an interview.
When U'u arrived in Sacramento he met with Divac and former NBA All-Star Peja Stojakovic, who has since been named Director of Player Personnel and Development.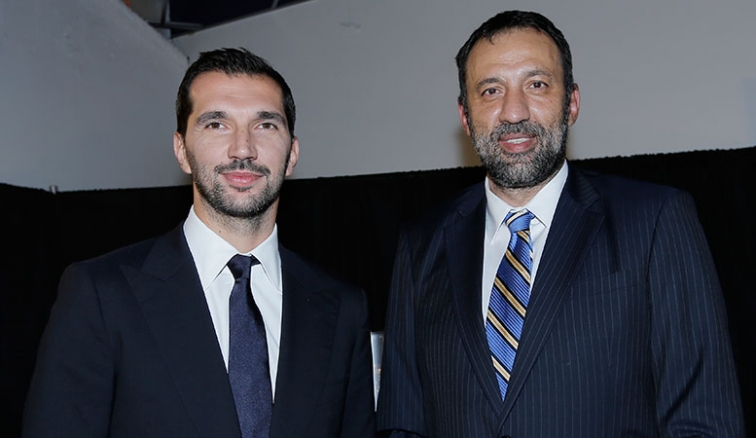 The former Cal-Poly standout couldn't believe it, he was literally meeting his idols; the guys who inspired him to pursue his dream of playing pro hoops.
"It was so crazy because I'm from Sacramento, so I grew up watching the glory days with those guys," U'u laughed. "So I was pretty nervous going into it.
"Peja opened the door and said 'Drake, my man!' and I was like 'What's going on, Peja?' Honestly, it was kind of surreal."
Following the interview, a few weeks passed without any word.  It was another uncertain time for U'u, who begun fielding calls from NBL teams.
"I ended up getting a call from Fearnie [Aaron Fearne] in Cairns and I heard from Melbourne," he said. "Cairns was looking like a really good opportunity from a playing standpoint and they had made an offer that I was really excited about."
As it turned out U'u was inching towards signing with the Taipans – ironic considering how things ended against them last season – when the offer came through from Sacramento.
"You know Coach Fearne was really excited about bringing me in," the Australian-American said. "He felt like I would be a really good fit for what he was looking for… It was very tough to make that decision.
"Had it been a little bit unclear from the Kings I definitely would have been taking that offer in Cairns. Everything from a basketball standpoint felt right and good.  In the end, I talked to my family and prayed about it and I just felt like when this door opened I had to take it."
U'u's LinkedIn profile describes his role with the Kings as being "responsible for harnessing life skills, transitional information, awareness and prevention, and professional development for players both on and off the court."  It states that areas of emphasis include "managing player schedules, establishing interpersonal relationships with athletes and front office staff, skill development, and focusing on community outreach and engagement."
"Essentially what I'm going to be doing is managing a lot of the players off the court," U'u said. "Making sure guys are acting like professionals; showing up to places, saying the right things, wearing the right things."
One thing's for sure, U'u has benefited from spending the past two years with one of the most professionally run sporting clubs in Australia.  He learnt more than just sweet dance moves during his time in Perth.
"I'm very fortunate to have been part of the Wildcats," he said. "Sacramento is actually very similar to Perth from a fan base standpoint. They're very passionate fans, they really thrive on that interaction with the players and feeling like they're part of the team, so a lot of what I learned in Perth will definitely help moving forward."
U'u believes his recent NBL playing experience will assist him in the role as much as any other aspect of his professional skillset.
"I get how it is from a player's perspective – what they go through – and from a business side I understand what they are trying to get accomplished," he said.
"They're really looking for someone to be that bridge between the players and the front office and between the players and the coaching staff."
U'u has a bit of a head start when it comes to establishing those relationships.  After departing the Wildcats and heading home to Sacto, he spent hours working out with other pro ballers during the summer, including a number of the Kings players.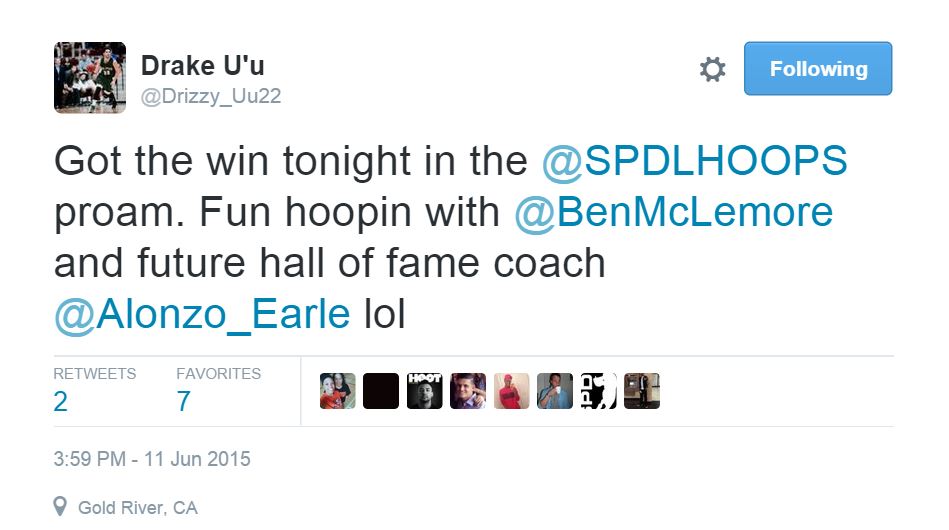 Those intense summer sessions will likely pay off in a variety of ways.
"It's a position where I'll be wearing a couple of different hats so it might be stuff on the court as well," U'u said. "If they need an extra body on defence or they need someone to jump in on drills or rebound for them…that's stuff that I will also be doing."
As for relationships with the coaching staff, well, that may take a little more time.
"I've only had the one interaction with Coach Karl so far," explained U'u.
"I was the only one in the office wearing the professional dress code of slacks and a polo. I walked by Coach Karl and he looked at me and said 'You look pretty'. I was like, 'thanks Coach, it's good to see you too man'."
In terms of the future, U'u says becoming an NBA GM serves as the ultimate goal.
"That is my long term goal; working in the front office, being the one making calls, putting teams together. I think that's something I would really enjoy doing," he said.
"This will be a good opportunity to learn from, whether it's Vlade, whether it's Coach Karl, whether it's a video guy, you know anybody. Hopefully I can learn as much as I can and take everything in."
For now, however, this job already represents a dream come true.
"It's so funny… on my first day they presented me with a Kings U'u jersey," he said with a chuckle.
"I finally made it, mum."